Hi everyone, I'm just here for a quickie. This shouldn't take very long, nor do I want it to.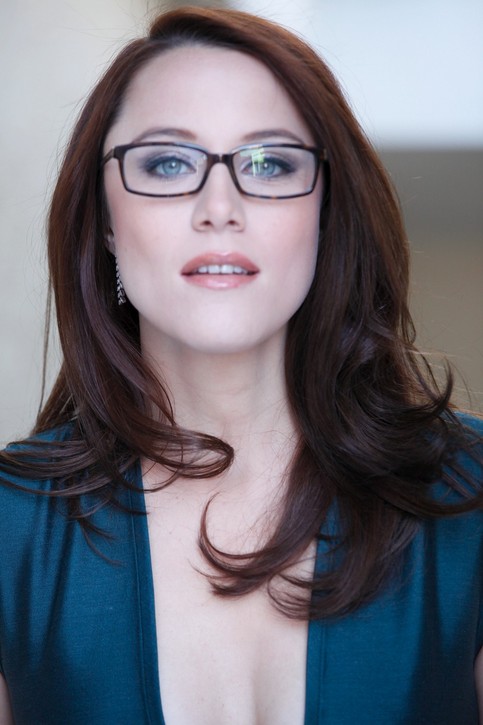 S.E. Cupp
A little over a week ago, CNN uploaded a video on YouTube featuring American conservative political commentator/writer Sarah Elizabeth (S.E.) Cupp, entitled "Our atheists are better than yours." The video, despite spanning only one and a half minutes in length, has such a high frequency of bullshit, that something really needs to be said on it. Plenty of people from the atheist community have called out S.E. Cupp on the things she said in the video, but I think there's room for at least one more.
The reason I'm addressing this, before I continue, is because the extent of the move S.E. Cupp takes in the making of this video is so toxic and so dishonest that it could actually do harm to the atheist movement if people took it seriously. Luckily, however, it seems very few are. By now, people should be familiar enough with the atheist movement that they can recognize when something just doesn't make sense when said under the banner of atheism; but I fear that, especially in America, there is still a danger that the invocation of
Poe's law
can find its way under the public's nose, and people will point to people like S.E. Cupp and make them the linchpin of their argument. To start off with a joke: for that reason, I'll say it, some atheists are better than others. Albeit, I don't think S.E. Cupp is even an atheist, but I'll get to that at the end.
If you want to see the video in its full length,
click here
. If not, that's fine; I really wouldn't recommend it, and I'll be quoting the video in its entirety here. Other than that, let's get right into it.
The video starts off with S.E. Cupp stating the following:
"I don't know, I don't believe in God, but I'm not mad at him."
That's great, Mrs. Cupp. Fortunately for you, this is the most consistent statement with atheism that you're going to make in this video. No atheist is "mad at God," because they don't believe in him. I, personally, think the characterization of God in the Bible makes him look like a jerk, but that doesn't extend to my hating God. I don't believe he exists. That's just how it is.
"I became an atheist because I'm not a joiner. I didn't want to be part of a club or a group."
Then I expect you to resign from your alignment with the Republican Party.
Other than that, I was under the impression that the reason people became atheists was because... they didn't... believe in God? It has nothing to do with group membership. If you didn't want to become a part of a group, why did you declare yourself an atheist? It's actually quite impossible to avoid being part of a group, because that's the way life is. Groupings happen. Bottom line is, however, that not wanting to be "part of a club or a group" is not the reason to become an atheist. Rationality and evidence is.
"It seems like there's this idea perpetuated by atheists are somehow disenfranchised or left out of the political process; and I just, I don't find that to be the case."
Seven states have constitutions
requiring religious tests
to serve public office. Previous President George H.W. Bush
was quoted saying
, "No, I don't know that atheists should be regarded as citizens, nor should they be regarded as patriotic. This is one nation under God." Religiosity can be used as a decision for
whether or not to grant custody to parents
, effectively discriminating against atheists.
Not a single atheist
currently serves in the American Congress. Atheists aren't even allowed to join the Boy Scouts of America for crying out loud. Just because you don't think they're disenfranchised doesn't mean it's so, jackass.
"I think in fact atheists have grown more vocal over the past decade or two than ever before. In fact, in many ways, atheists act like a religious body unto themselves."
Try that argument during the Civil Rights Movement. Atheists
need
to be vocal so they
won't
be disenfranchised. This is something that political analysts say quite frequently: individuals with similar views
need to consolidate their interests
and get louder megaphones. Atheists becoming more vocal doesn't mean they're any less discriminated against -- in fact, it only substantiates the opposite claim
.
As for atheists acting "like a religious body," the nature of that claim is subjective. I can't approach it because what seems like religious congregation to one person may just seem like regular political participation to another.
"There's another myth that conservatism is somehow hostile to atheism. I also don't find that to be the case."
Well we know, given your track record, how valuable your anecdotes are, so let's see how you do this time! The American Trends Panel
conducted a poll
of public opinions and found that while, on a scale of 1-100 on a "feelings thermometer," Republicans averaged rating atheists at 34, Democrats averaged rating atheists at 46. Both seem pretty negative, but we can see that it seems to be the case that Republicans
are
more hostile towards atheists. So once again, just because you don't find it to be the case, doesn't mean that it
is
the case.
"I'm a conservative atheist-"
No, you're not, but as said, we'll get to that later.
"-I've felt very welcomed by this party. In fact, I'd go so far as to say conservatism is far more intellectually honest and respectful of atheism than liberalism has been. For conservatives, atheism is something that is tolerated, respected, we appreciate an intellectual diversity. Most conservatives atheists I know, including myself, have a really healthy respect for the role of religion in society and in this country in particular. And in contrast on the left, it seems as though there's this knee-jerk embrace of what is more like a militant hostility -- a reaction against intellectual diversity."
Well we know that conservatives are much less accepting of atheists than liberals are, now, at least in America, but what I find interesting is that the argument being made here starts off as "conservatives are more open to atheists," and then turns into "conservative atheists are more open to religion than liberals are."
"It's exclusionary. Bill Maher thinks 95% of the world has a neurological disorder. I don't think you'd find that on the right, and for that reason, I'll say it: I think our atheists are better than yours."
The best way to convince someone that you're not exclusionary? Say that you're better than them!
The best way to convince someone you don't want to be part of a club or a group? Say that "your X" is better than "their X."
I don't know what the source is for the claim on Bill Maher, and I don't care. He's a comedian, and he's not the representative of atheism. I'm more interested in getting rid of the ridiculous idea that S.E. Cupp is a "conservative atheist." Conservative? Yes. Atheist? No. I don't know
what atheist would ever say
something like:
"I really aspire to be a person of faith one day."
That's really all it takes. I'm sorry, S.E. Cupp, but you're not an atheist. You're an agnostic theist wearing the badge of atheism to garner attention so that people listen to your otherwise ridiculous arguments and contradictory statements. Please stop self-identifying as atheist, if you're as intellectually honest and respectful as you say. It's offensive, shameless, and pathetic from the perspective of someone who actually
is
an atheist and has put a lot of time and effort into learning atheistic philosophy. You can keep your Judeo-Christian moral values -- just stop saying you're doing so under the banner of atheism.
Thank you all for reading.
Follow me on social media!
Twitter: https://twitter.com/AlexisDelanoir
Google+: https://plus.google.com/+AlexisDelanoir0/
YouTube: https://www.youtube.com/AlexisDelanoir